Proofing Boards
Since our company started in 1951, our Lillsun Proofing Boards have become the preferred choice of the top bakeries throughout North America. Crafted using high-quality 3/8" thick, 5 ply poplar plywood, our proofing boards are perfect for baking bread, bagels, and soft pretzels. Custom size proofing boards are available. Contact us for more information.
Proofing Boards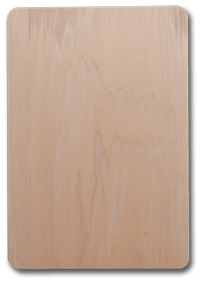 Catalog No.
Size w x l
182614
18" x 26"
183014
18" x 30"
183414
18" x 34"
202814
20" x 28"
203014
20" x 30"
203414
20" x 34"
223014
22" x 30"
223414
22" x 34"
242714
24" x 27"
Custom sizes available for all our Proofing Boards.
Baguette Transfer Peel

The Baguette Transfer Peel is a long thin board with beveled edges to allow you to move your risen baguette dough without tearing the dough and deflating it. The Baguette Transfer Peel is sometimes referred to as a rolling or flipping board. The transfer peel is 28 inches long and 4 inches wide.